It's time for another update from Secret Stash Records!
There's been a lot on our plate and it's only going to get fuller not to mention funkier as the Summer days kick in around here at Secret Stash headquarters.
First things we have a new member of the team, Danny Sigelman. As an active cat in the Twin Cities he's DJed on both college station, Radio K and at 89.3 the Current in their humble beginnings and most recently overseas at China Radio International hosting a bilingual music and talk radio show bringing the "best of the West" to listeners all over the Mainland. Back in Minneapolis Danny DJs about town, plays and performs his own music and does some freelance music writing and will be handling marketing and sales at Secret Stash.
Enjoy one of Danny's prouder moments prancing around in his underwear on this Chinese game show.
We are very excited to announce the release of our next reissue here at Secret Stash Records. Set for release in August is a reissue of vintage Reggae-flavored, Afrobeat record from Pazy and the Black Hippies, Wa Ho Ha. Based in Benin City in Nigeria, Edire "Pazy" Etinagbedia and his brothers James and Sonny Orovie released their second LP on EMI in 1978. Becoming somewhat of a cult classic in the collector's market, Wa Ho Ha features Pazy's soulful and sweet vocals gliding across deep Rock Steady grooves, Afrobeat rhythms and vintage funky, psychedelic melodies. We're really excited to be unearthing this rare gem and know that it'll be popping on turntables like originally should've worldwide. Check out the infectious, "Papa's Black Dog" below.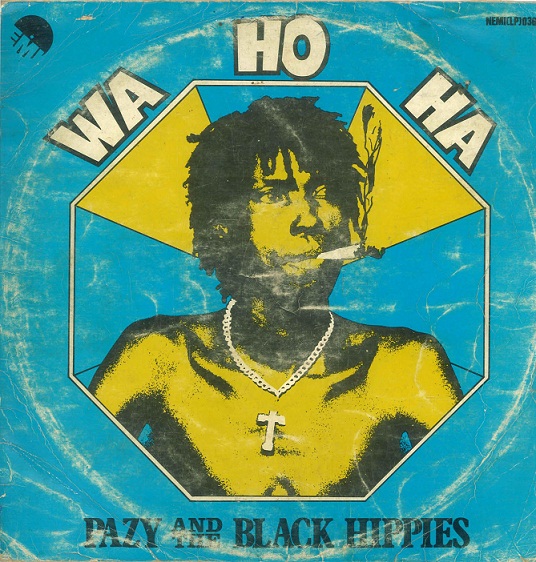 Pazy and the Black Hippies "Papa's Black Dog"
More big news coming up next week here at Secret Stash Records so do check in here often. We will be announcing early next week one of the biggest releases to date here at the label and can't wait to tell you all about it. Stay tuned!!