Crate Diggers St Paul Art Crawl Record Sale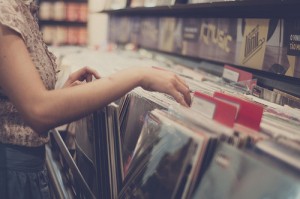 The Spring 2012 St Paul Art Crawl Record Sale featuring: Let It Be, Go Johnny Go, and Riffs-Ahoy! is fast approaching. There will be many records available for your digging pleasure, plus a ton of $1 LPs and 25 cent 7″ singles! Don't miss out!
Friday, April 27th 6 pm – 10 pm
Saturday, April 28th 12 pm – 8 pm
Sunday, April 29th 12 pm – 5 pm
There will be free admission and free parking across the street in the Wright Building parking lot. For directions, check below:
Johnny's Lounge
The Lyric at Carleton Place
765 Hampden Ave
St Paul MN 55114
On the corner of Hampden and University – two blocks west of University and Vandalia, just north of I-94, and just east of Hwy 280. Also accessible by the #16 bus from both downtown Minneapolis and St Paul.