January Release Details Announced!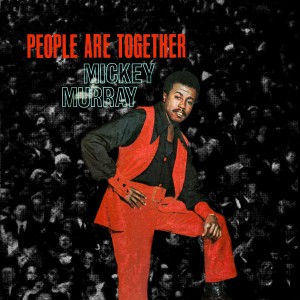 We are excited to finally announce the details of our next release.  On January 17th, 2012 we are reissuing Mickey Murray's People Are Together LP.  This album was recorded in 1969 by King Records.  It was set for release in 1970 on their Federal imprint.  According to Murray, the album was never formally released at retail.  There are some copies floating around, but the label abandoned the project very quickly after running into some political problems with the radio single.
This reissue comes in a hand numbered gatefold jacket with extended liner notes and never before seen photos.  Each LP includes a free MP3 download card good for the entire album.  Hear some samples and learn more below.
Details of the limited edition pre-order version will be released soon.  Stay tuned!