Secret Stash featured on American Hipster
We had a great time bringing the Twin Cities Funk & Soul All-Stars back to the stage this past week at First Avenue for 89.3 The Current's 8th Birthday bash. With our own "Fancy Ray" McCloney as MC the boys really got the crowd moving and grooving with a scorching set of vintage Funk and Soul. To put a cherry on top, we were lucky enough to be joined by surprise guest, Nick "The Feelin'" Mrozinski who fronted the band for Al Green's classic "I'm So Tired of Being Alone". Not only did he make the crowd swoon but he turned out being as cool and sweet in person as he is on The Voice.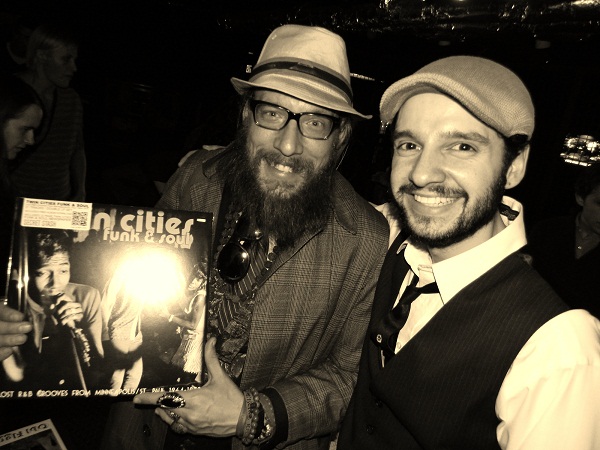 This week we are quite proud to be featured on the Youtube produced web show American Hipster. The program goes from city to city featuring arts, music, food and culture from each town. Having stopped through Minneapolis this past Fall we were lucky enough to be captured along with other noteworthy Minneapolis scene shakers including artists Broken Crow, Travail Restaurant and the "Vote No" movement. We were lucky the crew was so cool and in tune with what we do as we think they did a great job showing the inner workings and true spirit of our little operation here in Uptown. They even managed to include a cool shot of one of the Galactic Pizza heroes!!
Check it out!