Sonny Knight and the Lakers-mania!!
Big up to KFAI for having Sonny Knight on the air this week. He was so happy there's all this great energy behind the big show at Icehouse this week. We're big fans of the station so it meant a lot to have so much support. It's fundraising week for the station so take a minute to click on their logo below and contribute to keep such a great independent radio station on the air as they have been for 35 years now!!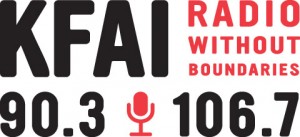 In the meantime you can also take a sneak peak at some of the rehearsals Sonny and our new band, The Lakers have been holding to make things extra funky for Wednesday night..