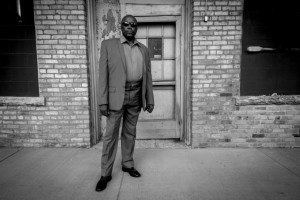 Sonny Knight Battles Cancer
The 68-year-old singer and his band, The Lakers, must cancel April and May tour dates while he undergoes chemotherapy.
In January Sonny Knight And The Lakers canceled a performance scheduled to take place at The Chalberg Theatre in the northern Minnesota city of Brainerd. The cancellation was to clear Sonny's schedule for the biopsy of a nodule on his left lung.  His doctors have determined that the nodule is cancer, which is also located in part of his rib cage and shoulder. It is believed that the cancer started in his shoulder, where he received pain mitigation treatment many times over the last two years.  Now Knight and company will cancel all performance engagements through the month of May so he may undergo and recover from chemotherapy.  They will resume touring in June.  
"The last four years of being a part of the lakers have been the best years of my life.  It's incredible all the people that have come out and given us so much love and support.  I'm canceling my shows because I want to give them the best that I've got, and right now the chemo won't let me do that. After my treatment, I'll be back to give that love back to the people.   Just know I'm not done. We gotta keep on moving. That's all I want to do is keep on moving." -Sonny Knight