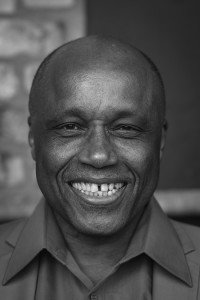 (Minneapolis, MN: Secret Stash Records; June 17, 2017) – It is with profound sadness that we announce the passing of our dear friend, Sonny Knight, at age 69. In March 2017, it was announced that Sonny Knight and The Lakers would suspend their tour schedule for Sonny to focus all of his energy on cancer treatment and recovery. At that time Sonny stated, "I'm canceling my shows because I want to give them the best that I've got." Since the band's 2013 introduction to the Minnesota scene, and soon after the world at large, Sonny gave just that: his best to his band members and to the music-loving crowds who attended their shows across the globe.
Second and third chances often aren't happenstance but instead made. After a short stint in the mid-'60s recording singles as Little Sonny Knight and then as a member of funk group Haze in the '70s, Sonny traded in his microphone for a stick shift and a breeze as a full-time truck driver who traveled the United States. Much of this was after an honorable few years in the US Army serving the country he loved.
With those experiences in tow, he entered back into the music business in 2014 as a solo artist with a renewed vigor in the studio and on stage. From heartfelt ballads to upbeat dance numbers, Knight captivated audiences the world over with his backing band, The Lakers.
Sonny leaves a legacy of entertainment and a joy for life that won't soon be forgotten by his family, friends, band, and fans. Upon the release of I'm Still Here, his debut album with the Lakers, Sonny opined, "Sometimes I wonder, why me? Why are all these great things happening now? All I can say is thanks. These are dreams that I had forgotten. Only now that they are starting to come true do I remember that I had them at all."
Many thanks to all of Sonny's fans for their support throughout the years. You meant more to him than you'll ever know.