Secret Stash Soul Revue | Fitzgerald Theater | March 26, 2016
Entry by Eric Foss
Secret Stash Records
Drummer for Sonny Knight & The Lakers
Back in September of last year I got a call from the former host of The Current's Local Show, Dave Campbell.  He'd been talking with some folks at The Fitzgerald Theater who were picking his brain for programming ideas.  He suggested to me that we should bring back another installment of the Secret Stash Soul Revue.  This one would have to be a little different, though.
I'm going to back up for just a minute, and go ahead and answer a question that will hopefully save a few of you a google search.  "What the hell is a 'soul revue' anyways?"  That's a great question.  A 'revue' is a type of theatrical performance that features multiple acts.  Instead of going out to see a play or a show, starting in the early 1900s, it became popular to go to a revue, which was sort of like seeing several little shows performed by multiple acts all in one show.  There could be a magician, a comedian, a singer, and psychic taking turns performing as a part of one larger cohesive show.  In the 1960s soul artist like James Brown began to appropriate the term for their traveling shows that featured multiple singers performing together on one bill.  The James Brown Revue for instance lasted several hours and featured James with a rotating cast including people like Bobby Byrd, Marva Whitney, Lyn Collins, and others.  Stax Records also had a traveling revue show as did Motown.  In all of these instances, I think the thing that really set it apart from other concerts is that each revue show had just one band that backed up all the different singers, really establishing that this is one show, not just different sets by different groups.  It creates a sort of musical continuity not found on a standard multi-band bill.  We started producing revue-style shows in late 2012.  They were focused on local soul music and the musicians that made it popular in the 60s and 70s.  Sonny Knight and The Lakers were essentially a spin off of those shows.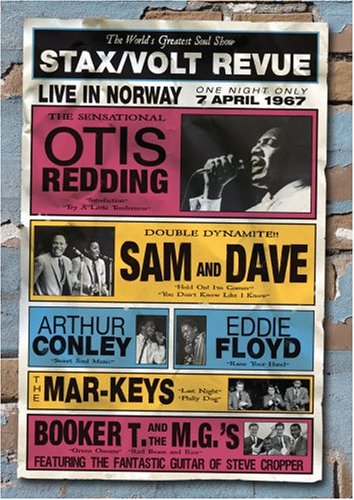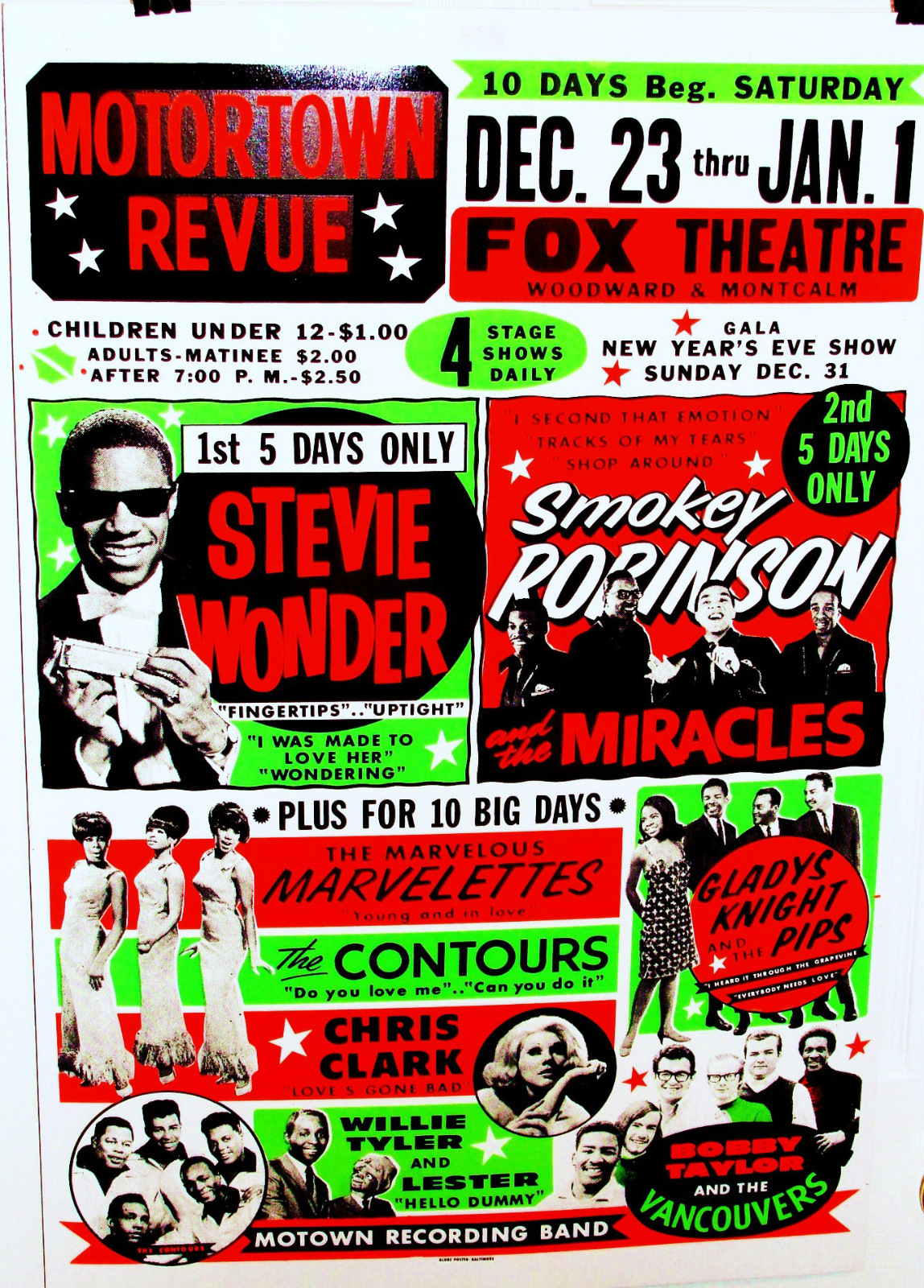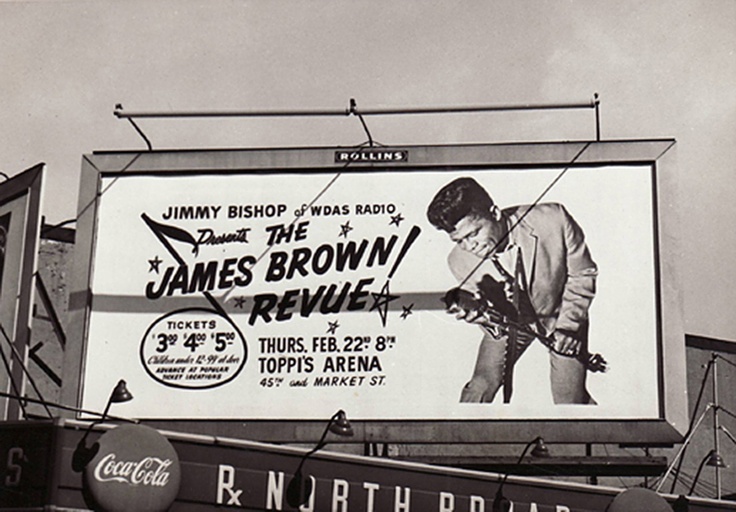 Anyways, back to the story…Eventually Dave and I sat down to hash out some ideas.  We quickly agreed on two things.
1) We should record it.  Maybe it can wind up on air, maybe someone uses some of the content for a release, whatever… just record it!  Thankfully, as the home of a Prairie Home Companion, The Fitz is fully equipped to do just that.
2) Sonny Knight will be the star of the show, but instead of inviting the same guests as always, we should expand our thinking a bit.  Don't get me wrong, we've been blessed to perform with some of the finest talent in this town: Maurice Jacox, Willie Walker, The Valdons, Wanda Davis, and many more.  But what if we could take our house band, The Lakers, and partner them up with other younger artists who are actively writing, recording, and performing?  To me the show would have an entirely different appeal that way.
Also, I feel like Sonny Knight And The Lakers have developed into a much different band than we were a couple years ago, and I'd like this show to reflect the underlying changes.  We're nearing the completion of Sonny's new album, and it's already sounding like a large contrast from I'm Still Here.  The new material is much more rooted in the genres that came together to create "soul music."  Rather than thinking about "soul" as a singular genre, we're thinking of it as a combination of gospel (check out Sam Cooke's early work with the Soul Stirrers), country (watch Muscle Shoals), blues (countless soul songs are just 12 bar blues), and a bit of jazz (early James Brown records seriously sound like the gnarliest big band you could ever imagine).
In particular, I really wanted to highlight the connections between country and soul, as well as gospel and soul.  My first call was to James Grear & Company.  James and I have been friends just over 10 years now.  We used to work together at a small record label.  He was an artist on the label and ran their gospel division where he oversaw a massive catalog of 1960s and 1970s gospel recordings.  Sometime around Christmas 2014 I took my mom to see James Grear & Company perform at The Dakota.  It was one of the greatest concerts I've been to in a very long time.  It actually brought tears to my eyes on several occasions.  I remember calling two or three friends afterwards and telling them about what I just witnessed.  I knew that I had to work with them in some capacity.  Now, here we are.  My guess is that the show on Saturday is going to be great, but James and his 8 piece vocal group will be the thing people are telling their friends about afterwards.  I'm very excited to share their music with so many first time listeners.  I hope you all enjoy them as much as I do.
To further build on the gospel thing, we called Jayanthi Kyle.  Jayanthi sings in Gospel Machine.  If you haven't heard this band yet, do yourself a huge favor and check out the video below.  If you like it, I highly recommend that you pick up a copy of their debut record.  In fact, why don't you go to your favorite record shop and buy it there, huh?  Its soul, its gospel, its secular, its new, its old… its just simply good!  Anyhow, Jaynathi is going to perform a stunning original of hers and a couple of very upbeat covers.
With gospel represented in the show, I really wanted to bring in a country singer/songwriter…  Enter the wonderfully talented, Molly Maher.  Unfortunately I have not had the pleasure of knowing Ms. Maher until now.  Immediately upon being connected with her I was thrilled to learn that she is every bit as cool as you'd hope!  We're going to do a Willie Nelson tune with her, which I'm very much looking forward to.  However, perhaps even more exciting than that is the tune of hers we're going to play.  She's such a kick ass songwriter.  It'll be fun to hear what this band sounds like doing her material with her.  I just started reading Jerry Wexler's autobiography.  I haven't gotten to the part yet, but apparently at one point he says something about how country songs make the best soul songs.
Now, it wouldn't be a soul revue without some soul singers, right?  We're all excited to once again work with our friend PaviElle.  As you may know, her band is run by our former bass player.  Also, a couple of The Lakers play horns for her.  But, what a lot of people don't know is that she actually sang some backups on Sonny's last album.  She's done backups for us in concert a couple times, and been featured as a lead vocalist with us a couple times in concert.  There is no question about it that she is one of the most powerful, beautiful singers I've ever heard.  Her music is decidedly more contemporary sounding than ours, but trust me when I say that this woman knows where it all comes from!  She has a very serious love of old records and her music always keeps one foot firmly planted in the old school.  Originally I was most excited to play a Patsy Cline tune with here.  While I'm still pumped for that, I have to say that a couple weeks after agreeing to do the show she emailed with a song suggestion that melted my heart.  I can't wait to hear her sing it.
We're also very lucky to be joined by the multi-talented Cameron Kinghorn.  I got to know Cam because he is the trumpet player for Black Market Brass.   But, he is also the front man for the local neo-soul group, Nooky Jones.  If there is one guest on this show who has that certain indescribable "it factor," it's Cam.  Aside from being an incredibly gifted vocalist, he just has that ability to walk on stage and grab the attention of everyone in the room before even speaking or singing a word.  Cameron Kinghorn.  Remember that name.  Something tells me you'll be hearing it a lot this year.
Okay, so we've got a band, an awesome cast of singers, and a bag full of great songs covering soul, blues, country, and gospel, but that's not really a show.  It's like going to grocery store and getting a bunch of high quality ingredients to make a gourmet cake.  The ingredients still need to be combined the right way, put in the oven, and frosted in order to have a gourmet cake.   Like making a cake, we still needed to figure out the best way to combine all of the great stuff we have to make an excellent finished product.
Our normal approach, which I'm quite fond of, is to string it all together seamlessly.  Once the music starts, it doesn't stop.  We write transitions for each song and each artist.  It's been an approach that has always done well by us, even in our normal set with Sonny.  However, this show features such a wide variety of artists and material, I thought we should slow things down a bit… Give people a little bit of a chance to get to know who and what they're listening to.  If you jump from a Sonny Knight tune, to Molly Maher singing a Willie Nelson tune, it's just too jarring.
The easiest solution… Get a host.  Get someone to introduce the audience to each artist.  I'm talking about more than just shouting names into a microphone.  I'm talking about a proper introduction.  A host can help provide a little context, and in a very succinct manner, get a few words out of the artist before they perform.  Let's face it; most fans of Sonny Knight may not be very familiar with Molly Maher.  Fans of Jayanthi/Gospel Machine probably haven't listened to James Grear & Company.  So, let's just slow down, take a breath, and make sure everyone gets a chance to be properly introduced.
We put the word that we were looking for a master of ceremonies and quickly heard back from The Current's Mark Wheat.  Sonny and the guys did an "in-studio" with him at the fair last summer and had a ton of fun.  I remember during the interview, he mentioned a strange little factoid that he absolutely could have only known about had he read our blog.  I thought it was very cool because I knew that he actually sat down and did some homework on the band before the interview… more than just reading the press release.  That type of thoughtfulness, care, and preparation will make him awesome at hosting this show!
I sat down one night last week to begin writing the recipe for my cake.   But before I did, I was sure to recall all of the different recipes I'd tasted in the past.  I recalled my favorite parts of my favorite old episodes of The Grand Old Opry.  I pulled up and studied elements of Mountain Stage.  I even thought back on what worked and didn't work at the first revue show I ever co-produced, the "Twin Cities Funk & Soul All-Stars" at The Cedar in 2012.  With all of those resources at my disposal, I got to work at around 10pm at my kitchen table.  I borrowed little tricks from other shows and over the course of about 3 hours, I had the entire Secret Stash Soul Revue mapped out in very specific detail.
Weeks ago our trumpet player, Riley, charted out all of the songs we don't already know.  Last night we held our first band rehearsal.  We ran through each song a couple times, made some notes on things to focus on, and called it night.  Tomorrow is the first rehearsal with all of the guest singers.  On Saturday we'll get to run the show down once before doors open, then its show time.  I always look forward to playing music with The Lakers.  But now, more than ever, I'm looking forward to listening.  I already know what our music sounds like when we play it.  But on Saturday I'll get to hear some of the area's best singers perform music we've never performed before (and neither have they).
If you're in the Twin Cities area, we'd love to see you down at The Fitzgerald Theater on Saturday night.  We'll be hanging out in the lobby after the show.  If you make it out, please stop by and say hi.
The Secret Stash Soul Revue: Sonny Knight, PaviElle, Cameron Kinghorn (Nooky Jones), Molly Maher, Jayanthi Kyle (Gospel Machine), and James Grear & Company all backed by The Lakers
Saturday, March 26
The Fitzgerald Theater
Doors: 7 pm
Showtime: 8 pm
Price: $17
Tickets available here
-Eric Foss
Secret Stash Records
Sonny Knight And The Lakers (drums)