SONNY KNIGHT AND THE LAKERS AT THE ICEHOUSE WEDNESDAY, APRIL 3RD!!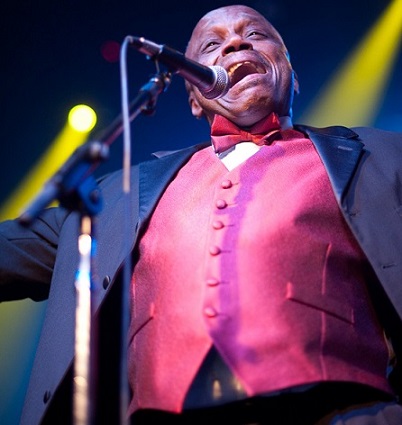 Things have been moving ahead at full steam around here at Secret Stash. We have so many projects in the works and shows coming up that we are shaking with anticipation to even just tell you about them. Let's just get started then as this week will in many ways spark the explosion of sweet funkiness that will be bound to tire all y'all out by Summer's end around here.
This Wednesday we'll be returning once again to the Icehouse with another new band we've recently assembled to kick off the season for Secret Stash Records Presents: Sonny Knight and the Lakers.
Sonny Knight has a long history as a singer in the Twin Cities. Sonny cut his first 45′, "Tears on My Pillow" b/w "My Darling" as Little Sonny Knight and the Cymbals in 1965. His youthful energy and dynamic voice come across wonderously on the swinging track of vintage vocal soul that Sonny recorded when he was just 15 years old. Similarily, the flip side slows things down allowing Sonny to lead his band with a soft soulful ballad that no doubt made the audience swoon. Eventually Sonny would be a part of several other groups in the 60's and the 70's Twin Cities cult favorite funk band, Haze.
Last year when it came time to put our Twin Cities Funk & Soul revue band together for the release of that compilation we became good friends and really close to Sonny Knight as he was enlisted to be a part of the reformed Valdons. With his vocal chops stronger than ever he's been a key part of the group and helped bridge the 60's soul spirit with 70's funkiness singing on several other songs from the era including crowd favorites originally done by Prophets of Peace.

We've been long wanting to showcase Sonny's energy and talents on his own and so it was with great inspiration that we've put together a band to back him up and allow for him to dominate the stage. Things really came together after the Secret Stash Soul Revue were invited to record a song, "Sorry" for the Beck "Song Reader" project where Sonny applied his signature voice to some new music for the first time.
Eventually it became necessary to assemble a group of budding talents to surround Sonny's own unique abilities and bridge the past and present generations to resurrect those early songs but to create new grooves and melodies in what has turned out to be an inspiring combination that we can't be more eager to share.
Thus it is with great pleasure we are able to introduce for the first time to the stage, Sonny Knight and the Lakers This Wednesday night, April 3rd at the Icehouse in Minneapolis.
As rehearsals have indicated it will be an amazing debut and particularly historic night not only for Secret Stash, but in Twin Cities music as well.