Sonny Knight / Black Market Brass Assembly Party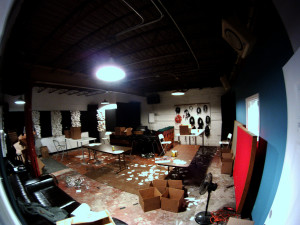 On Wednesday night 20 volunteers came down to our space in Loring Park, Minneapolis to help assemble the new Sonny Knight and Black Market Brass albums. It was great to see some familiar faces, as well as make some new friends. We finished assembling all the records in about 3 hours, which included a break for pizza. It's been over 2 years since our last assembly party. Man, have we ever been missing out!?! Wednesday's party was a great reminder of just how awesome our customers are, and how music can bring together so many different types of people. Many thanks to everyone who pitched in. Also, a big thanks to the folks at
Bauhaus Brewlabs
for hooking the volunteers up with some of their delicious beer.
Sonny Knight And The Lakers' "Sooner or Later" hits stores November 18. We still have a few limited edition LPs left. Hop over to our web store to reserve yours now.
Black Market Brass "Cheat And Start A Fight" hits stores December 2. We will be announcing pre-orders for that very soon.