Another Stellar Weekend of Afrobeat and Real Country in the Twin Cities
It was another action packed weekend here in the Twin Cities for us. With two new releases we are about to drop it was as good a time as any to celebrate with new music, classic tracks and some of our favorite live musicians in these parts. Black Market Brass are one of the hardest working bands in town. Often playing more than a couple shows a week the band sounds tighter than ever, have added a few players and truly brought the house down at the Nomad to celebrate the upcoming 45′ we're about to help them unleash into the world.
As the place got more and more packed during the amazing opening sets from Grolar Bears and Liminal Phase, I had an awesome time DJing the proceedings from the comfort and security of the sound booth. By the time Black Market Brass hit the stage, the Nomad was boiling over with anticipation and they truly delivered the goods with an electrified set that included some new tunes as well as their new radio hit, "Big Muffler".
Saturday night we brought the party to the other side of the river in Saint Paul. The Turf Club generously opened their doors for a great night of celebrating the music of our fave country crooner, George Jones. To celebrate the upcoming reissue of Grand Ole Opry's New Star on our new imprint, Reserve Records a gang of local buddies took to the stage to perform some of the Possum's signature songs. John Swardson, Eleganza!, Frankie Lee, Curtiss A, Actual Wolf and the Black Berry Brandy Boys took a pull from Jone's string of hits and country staples to often amazing effect. A big thank you to everyone who performed and especially everyone who came out!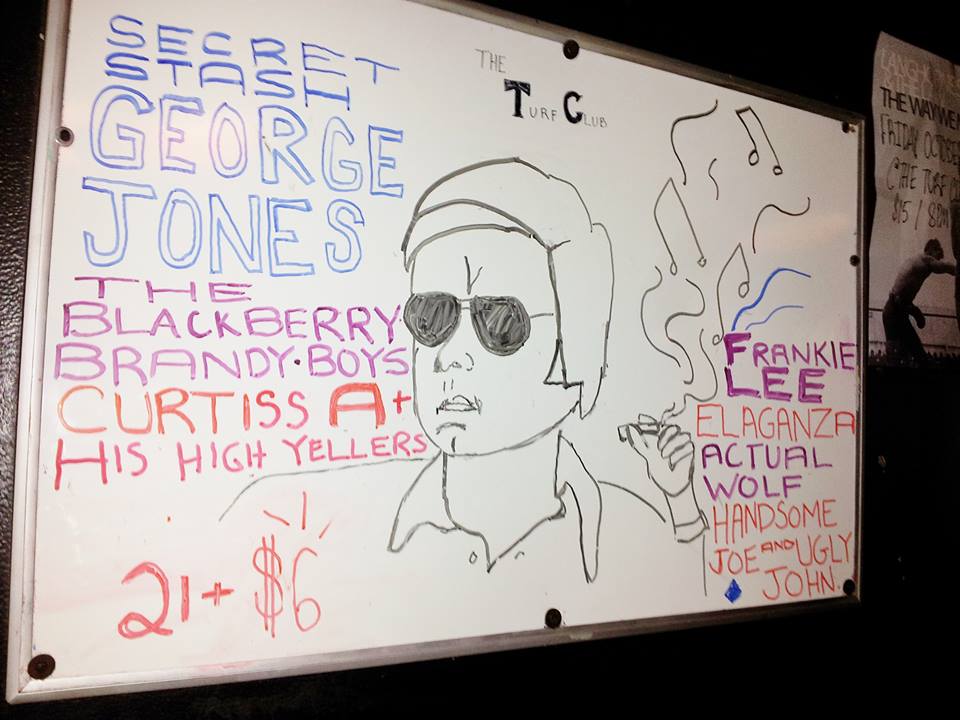 Peep these highlights from the evening..
Eleganza! "Whatcha Gonna Do"

Blackberry Brandy Boys with Actual Wolf "If Drinkin' Don't Kill Me"

Danny
Secret Stash
Propaganda Minister