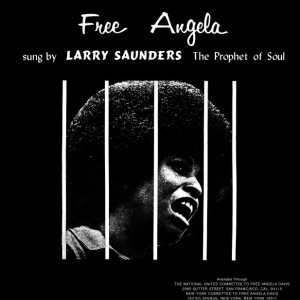 Free Angela, our new label – Reserve Records and a new batch of 45's from Secret Stash.
It's Summertime in the City and we are emerging from hibernation to announce a whole slew of upcoming releases!
First, a simmering new reissue on Secret Stash, then the first release on our brand new sub-label Reserve Records, plus a series of red hot new 45s hitting turntables near you!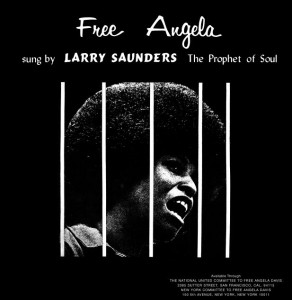 We will begin taking Pre-orders July 16 for our latest reissue, Free Angela. Originally released in 1971, the record was sold to raise money for the National United Committee to Free Angela Davis. Put together by singer, promoter, Alexander Randolph on his own Golden Triangle label the first half of the album was recorded in Muscle Shoals, beginning with the title track by Larry Saunders. Saunders' vocals float above and transcend the ethereal backing of the Muscle Shoals Rhythm Section with a voice that could be compared to Donny Hathaway and Curtis Mayfield, but Saunders is his own man with his own style. In the realm of socially conscious soul music this is essential listening. The second half of the album continues with solid mid-1960s rarities from Randolph's Sound of Soul label. Sound of Soul has long been known to record collectors, with singles routinely fetching hundreds of dollars.
Amidst the socially and politically tumultuous 1960s and 1970s, Angela Davis emerged as one of the era's most controversial figures. In the early 1970s, her arrest, incarceration, and trial made international headlines and inspired a movement to free her. In April of 2013 a documentary on her life, Free Angela & All Political Prisoners, produced by Will and Jada Pinkett Smith was released to much critical acclaim, fetching awards at the Toronto International Film Festival, the London International Film Festival, as well as the Stockholm International Film Festival.
Working in coordination with Alexander Randolph, we're excited to make available once again this soulful piece of history. Available on CD and vinyl with detailed liner notes and photos.
The first 350 copies of Free Angela come with a bonus 45 ("Leave Me Alone" b/w "Fell in Love" by Oscar Wright).

Next up, you can join us in celebrating a new label we are starting in September, Reserve Records.
Every once in a while we come across a record we really enjoy that falls outside the Funk/Soul/African/Latin/World Groove comfort zone of Secret Stash. So we decided to start Reserve Records to explore all things Soundtracks, Country, Rock and whatever else might strike our record craving fancies! What better way to start than with a reissue of the debut album by one of the greatest artists of all time?
We couldn't be more excited to release back into the world George Jones' debut record in September!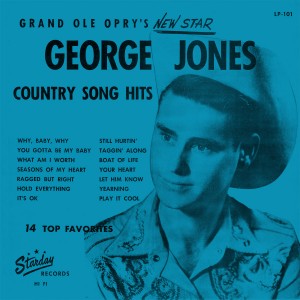 In 1956 The Grand Ole Opry invited a young country singer named George Jones to perform on their show. The 25 year-old Marine Corp veteran was already picking up momentum in his homeland of Texas, where he was signed to Starday Records. A year earlier his song "Why Baby, Why" became his first hit. However, in his own words, "My success as a country singer, no matter how big it became, would always be limited unless I appeared on the Grand Ole Opry." When he finally got the call to perform at the Opry, he drove almost 800 miles from Houston, borrowed a guitar from Jimmy Dickens, and performed one song. His appearance was a success and he was quickly asked to come back and become a member.
Back in Beaumont, Texas, Jack Starnes and Pappy Daily knew they had to move quickly if their label, Starday Records, was going to keep up with Jones' new found popularity. In early 1957 they released George Jones' first album, Grand Ole Opry's New Star. To this day, this record has never been reissued in its entirety, making it one of the most collectible country records in the world. Lovingly remastered and carefully restored, this remarkable piece of music history has never looked and sounded so good.
The first 500 copies of Grand Ole Opry's New Star willcome with a bonus 45 ("Rock It" b/w "How Come It" by Thumper Jones – aka George Jones).
Expect the same quality, care, and attention to detail in each Reserve release that you would expect from Secret Stash.
Finally, get your record bag ready for a heeping batch of new music from Secret Stash!
We have been quite the busy bees around here. Building an all-analog studio in the office, rehearsing groups, and recording new music.
With that in mind, we are proud to announce the first releases in our series of new 45s:
Black Market Brass
Black Market Brass is a hard working Twin Cities Afrobeat group with a hypnotically tight and frenzied sound. We are jacked to release the killer tunes "Big Muffler"
 b/w "Snake Oil"
 by Black Market Brass as our first new 45 (SSR #1001), and look forward to many great recordings from them to come.
Sonny Knight
Sonny Knight first hit the Twin Cities music scene in 1965 with his group Little Sonny Knight & The Cymbals, and later was a part of the local group Haze. He has been working his tail off performing locally this year and developing quite a chemistry with our in-house band, The Lakers. We are thrilled to be working with Sonny and are blown away by his take on Rodriguez's "Sugar Man."
The Valdons
The Valdons are another group from the 1970s soul scene in the Twin Cities. The release of Twin Cities Funk & Soul saw the reunion of the group and we are excited that they have put together something very special for their first new 45 in 40 years. "Stop Wait A Minute Girl"
 and "Listen"
 are based on demos the band recorded around 1971 but never finished. Working with our house band, The Lakers, The Valdons have put together some mind blowing sweet soul!