New Valdons 45, LTD ED Afrobeat LP, And Massive Sale
It's almost time time for our annual  Black Friday through Cyber Monday sale!  As an added bonus, this year we're releasing a Ltd Ed colored vinyl pressing of Peter King's Omo Lewa (standard version due out in Jan) exclusivel through our webstore.  We are also releasing a new Valdons 45.   The sale will begin at midnight Central Time on Friday, Nov 29 and run through 11:59 PM on Monday, Dec 2.
All in-stock back catalog titles will be available from 12%-40% off. On top of that, we've got a couple DEEPLY DISCOUNTED items including a limited-edition screen printed concert poster reproduction, and CDs from Ghanaian Highlife legends The Sweet Talks (courtesy of the folks at Tropic Vibe Records).
As a very special added bonus, we raided the store room and came back with some limited edition pressings that have been unavailable for months, or even years. You see, every time we do a limited edition pressing, we hang on to a few extra copies (that still fall within number scheme) just in case someone's record shows up damaged, or worse yet, doesn't show up at all. Enough time has passed that we can finally unload some of these extra copies. We have very limited quantities of this stuff and it will only be available during the Black Friday-Cyber Monday sale event.
Also, starting on Black Friday you will FINALLY be able to purchase the brand new single from The Valdons.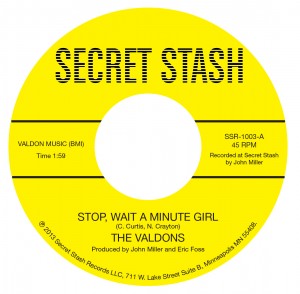 Lastly, we're releasing the limited edition (coke bottle green w/pink splatter) vinyl pressing of Peter King's Omo Lewa on Black Friday. This title is in stock and will ship immediately. This is not a "pre-order." You place your order, it ships. This 350 unit pressing is only available on our website.  The standard edition vinyl and CD versions of this record wont be out until Jan 21, 2014.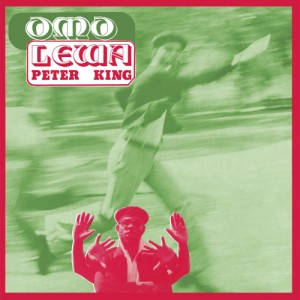 DISCOUNTS
-12%-40% off all back catalog
-$5 Sweet Talks CDs
-$5 screen printed posters
-Discounted 7″ bundles
BACK IN STOCK!
-Twin Cities Funk & Soul 2xLP
-Long Live Boogaloo CD
SALE EXCLUSIVES
We have very limited quantities of the following. They will only be available during this sale event.
-LTD ED Nkengas pink LP+45
-LTD ED Pazy green LP/Jacket
-LTD ED TC Funk purple 2xLP+45
-LTD ED Vis-A-Vis LP + 45
-LTD ED Valdons 45 (reissue)
-LTD ED Oscar Wright 45