Secret Stash Presents Peña at the Icehouse in Minneapolis!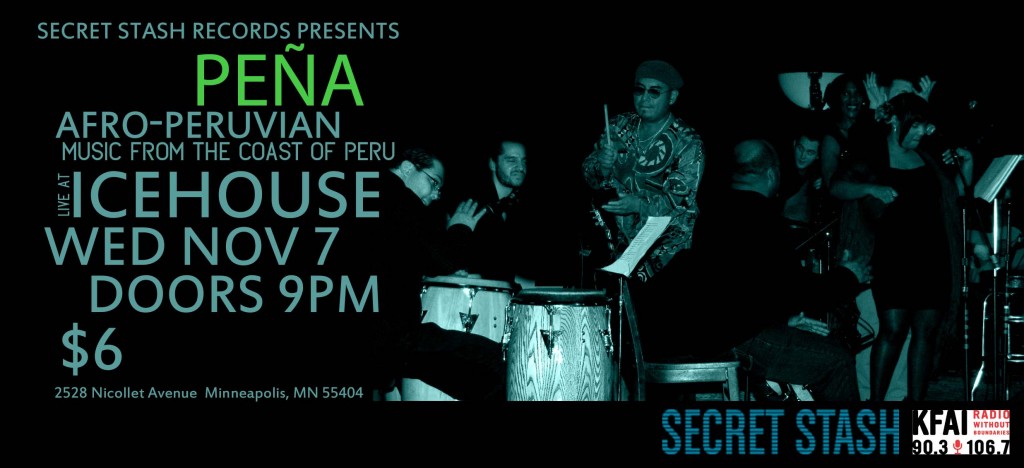 Hey, check it out!
We are partnering with KFAI for a special night at the awesome and fairly new, Icehouse here in Minneapolis. We have loved seeing a bunch of live music there and hearing DJ's that we love spin some great stuff and are very excited to have our own monthly down there now.
Kicking things off this month will be our very own Peña. Peña is a Minneapolis based collective who perform traditional Afro-Peruvian music having studied and performed in Lima, Peru in 2010. Their self titled CD has long been a listener favorite from the Secret Stash catalog.

With Secret Stash DJ's on hand playing funky cuts from all around the world this promises to be the perfect time to grab your dance shoes for a super groovy night at the Icehouse.
See you then!
The Icehouse is located at 2528 Nicollet Ave in South Minneapolis.

View Larger Map